Dr. Melanie Hairston
General, Cosmetic, and Restorative Dentistry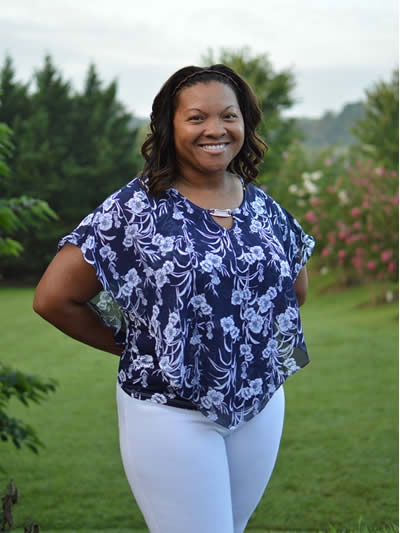 Meet Dr. Melanie Hairston
Dr. Mel is dedicated to making each of her patients as happy and as comfortable as possible. She deems it a personal challenge to work with fearful patients to understand their needs and to change their perceptions about dentistry. Through patient education and patience, she engages patients and motivates them to become more active in their comprehensive health as well as their oral health.
While Dr. Mel enjoys restoring and extracting teeth, she especially enjoys esthetic dentistry including prosthetic dentistry (crowns, bridges, partial and full dentures, as well as implant restoration), and smile restoration.
Dr. Mel's hobbies include fishing, basketball, reading, and traveling. Her greatest joy is spending time with her two year old son and two fur babies. She is a member of the American Dental Association, Academy of General Dentistry, National Dental Association, and the Old North State chapter of the North Carolina Dental Society.
Certified Experts
All of the staff members at Mt. Airy Dental Studio have obtained the background, education, training, skills in their respective fields and continually keep up to date on technology.
Innovative Technology
Dr. Estrada and her team use the most advanced up-to-date dental technology. In utilizing the latest technology in dentistry, Dr. Estrada is able to treat patients with a gentle touch.
Latest Techniques
Dr. Estrada and her team provide a wide range of dental services using the latest dental techniques from general dentistry, restorative, cosmetic and implant dentistry in a stress-free environment.
Gentle Dentistry for The Whole Family
Mt. Airy Dental Studio is a place for your whole family to come and experience excellent gentle dental care in a friendly atmosphere.
Mt. Airy Dental Studio is A Full Service Dental Office
Mt. Airy Dental Studio, the office of Luz Estrada, D.D.S. strives to deliver exceptional, gentle dental care. Our office offers experienced dentists, professional and friendly staff. We now offer same day appointments at no extra fees to help make your visit as painless and stress free as possible. Call: 336-844-2281
933 Rockford St, Suite 1
Mt. Airy, NC 27030
Working Hours
Mon-Thurs 8am-5pm
Fridays 8am-2pm
Consultations
Call our office for
a consultation