Dr. Luz Estrada
General, Cosmetic, and Restorative Dentistry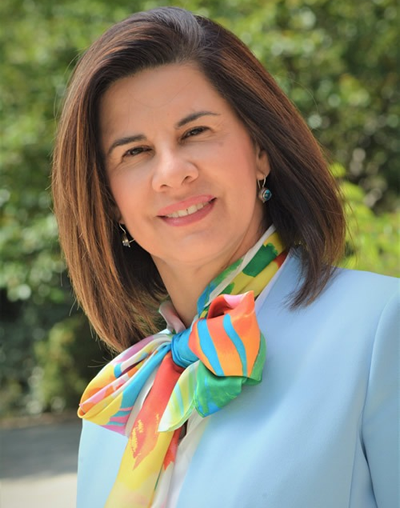 Meet Luz Estrada, D.D.S.
Dr. Luz Estrada is a graduate of the UNC School of Dentistry, but her road to dentistry has been an impressive one! Dr. Estrada is a native of Colombia and received her dental degree from the National University of Colombia in 1989. Following dental school, she spent six months in a public health facility prior to opening her own private practice.
Wanting more, she entered a residency in Oral and Maxillo-Facial Surgery at the Bosque University in Bogotá, completing her training in 1995. Immediately afterwards, she completed a surgical fellowship at the Thomas Jefferson hospital in Philadelphia. When Dr. Estrada moved to Raleigh, she knew she wanted to once again practice dentistry, so she completed her US dental training at UNC and is now back to the practice of dentistry at Durham Dental Studio and now also at Mt. Airy Dental Studio.
Certified Experts
All of the staff members at Mt. Airy Dental Studio have obtained the background, education, training, skills in their respective fields and continually keep up to date on technology.
Innovative Technology
Dr. Estrada and her team use the most advanced up-to-date dental technology. In utilizing the latest technology in dentistry, Dr. Estrada is able to treat patients with a gentle touch.
Latest Techniques
Dr. Estrada and her team provide a wide range of dental services using the latest dental techniques from general dentistry, restorative, cosmetic and implant dentistry in a stress-free environment.
Gentle Dentistry for The Whole Family
Mt. Airy Dental Studio is a place for your whole family to come and experience excellent gentle dental care in a friendly atmosphere.
Mt. Airy Dental Studio is A Full Service Dental Office
Mt. Airy Dental Studio, the office of Luz Estrada, D.D.S. strives to deliver exceptional, gentle dental care. Our office offers experienced dentists, professional and friendly staff. We now offer same day appointments at no extra fees to help make your visit as painless and stress free as possible. Call: 336-844-2281
933 Rockford St, Suite 1
Mt. Airy, NC 27030
Working Hours
Mon-Thurs 8am-5pm
Fridays 8am-2pm
Consultations
Call our office for
a consultation